Happy Birthday Nobunny!
The irony of our back from the dead post being Easter related isn't lost on me, we're taking some baby steps here with a little food, a little music and some hype for this weekend's
Totally Wired Fest
.
One of my favorite things about any holiday dinner at Mama Rizzo's are rice balls. They are a tasty little rural Italian concoction of rice, Parmesan cheese, ricotta, parsley and salt & pepper rolled in bread crumbs and fried in oil until a crisp golden brown:
Ready for the table:
After stuffing ourselves silly, playing video games and a little secret gambling (I won twelve bucks!) we slogged on over to the Polish Hill Punk Palace to catch the Nobunny/Rock N Roll Adventure Kids/Savage Lines show.
Vinnie
stepped up with a holiday appropriate carrot cake from the Paddy Cake Bakery in Bloomfield.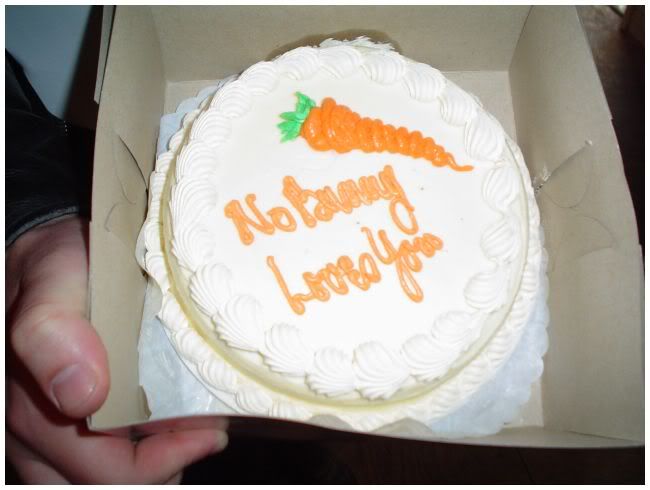 Schleep digs in, punx are oblivious and the dog works on a plan of attack:
After carrot cake, watermelon and a kicked keg Pittsburgh's
Savage Lines
lay it down:
Rock N Roll Adventure Kids
: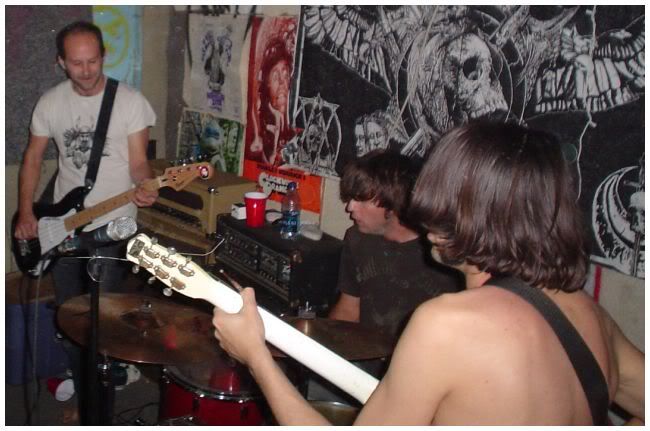 Mistress of Ceremony, the fabulous Sharon Needles: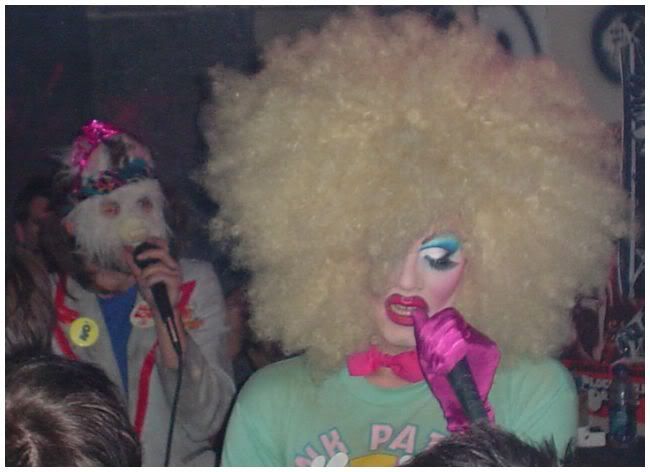 Nobunny works his special brand of furry sex magic, American Apparel modeling skills and proves that his taint really does smell like an aromatic blend of Pabst and Cadbury Mini Eggs: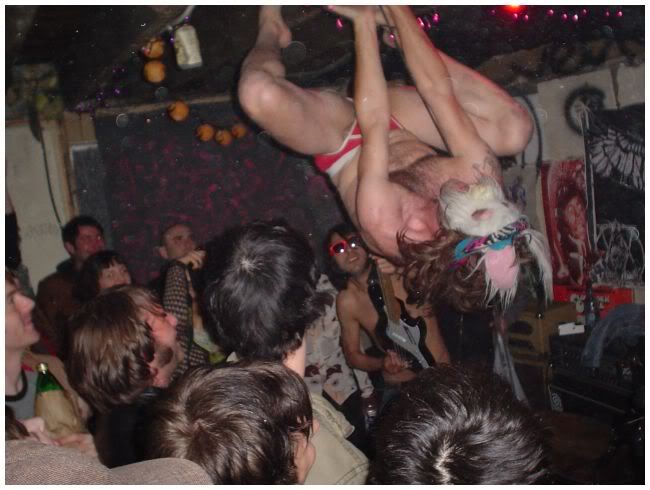 PS:
Don't sleep on this weekend's Totally Wired Fest:
Out of towners should take a looks at
Schleep's Tips
!
Photo credit to Rizzo on the band pics.
Labels: cake of carrots, keg of beer, male models, nobunny, plotting critters, punx, rice balls, rock n roll adventure kids, savage lines, yoga fasting