Open For Gluttony?
Hey Friends, as a wee tow-headed tot saddled with a goofball, wanderlusting, single, teenage mom, I ended up living in lots of dubious housing "situations". One of which was in the glorious much maligned state of West Virginia...
In a trailer.
(not the Kremlin)
With a three legged puppy.
(not a two headed dog)
Those are some hazy memories though, I'm sure I was mostly just concerned with my next bowl of Fruity Pebbles and
Thundarr the Barbarian
.
However, without much thought to the cornpone nostalgia of my youth, Rizzo and I decided to head down there once again, to see what we could dig up on an afternoon jaunt. We grabbed some tasty provisions (truely inspired from the reading I found on the sad sack
Suicide Food
blog) from our local Big Lots: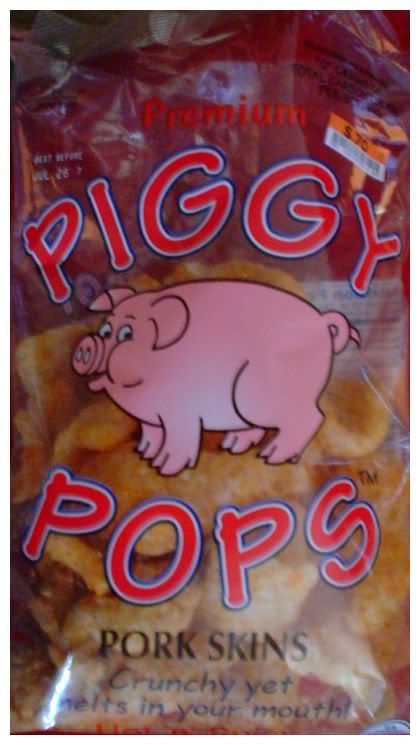 Most folks go down to Moundsville, WV to tour the
prison
:
We saved that for next time because we were checking out this place:
Before heading in, Rizzo needed a sugar (not Sugar's) fix from the Bak ry next door: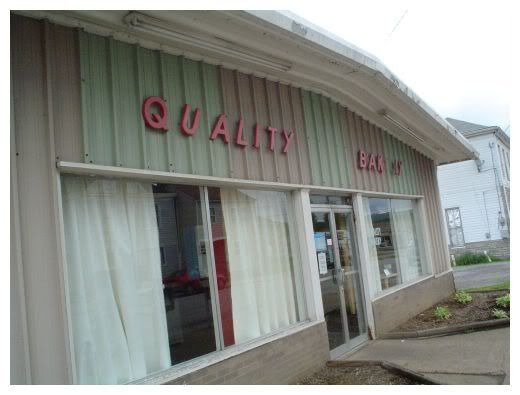 TCB: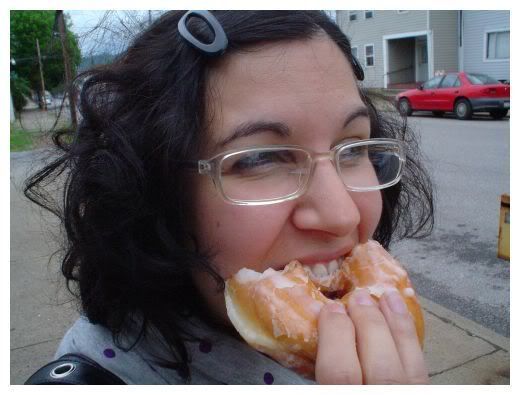 At the museum we chilled with this awesome dude: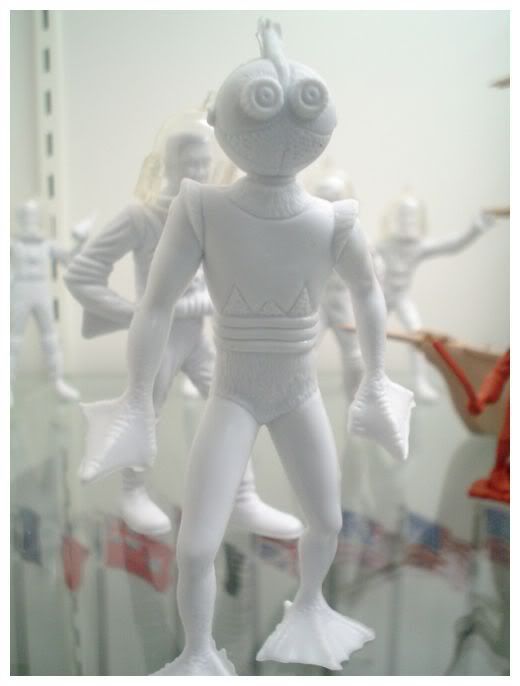 This nogoodnick, clued our gray matter into the fact that while we might be from a "progressive" above the Mason-Dixon line type state, at least you can buy a fucking beer at the gas station in hillbilly ass Moundsville. He also said that
Servotron
were a "buncha fags", we decided to be gracious guests and not mention that while we do indeed agree that Servotron were a "
buncha fags
" nobody has really cared about them in like ten years. We didn't wanna make our new buddy feel like a yokel:
Also a personal favorite, these
sleazy hussies
were also on display:
Well, after a hard morning of doing nothing but eating and looking at cool old toys, we had somehow managed to build up a mighty hunger in our bellies. So on the way out of town, we cruised to this swell establishment, a cafeteria with a drive-thru, no less: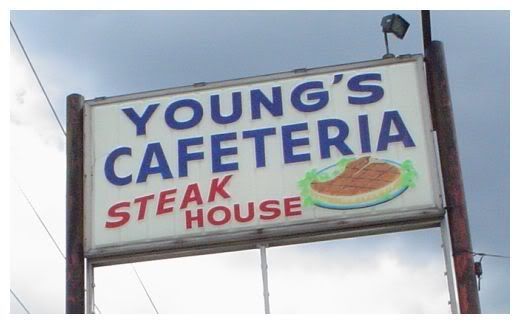 Our tour starts with the fine dessert selection: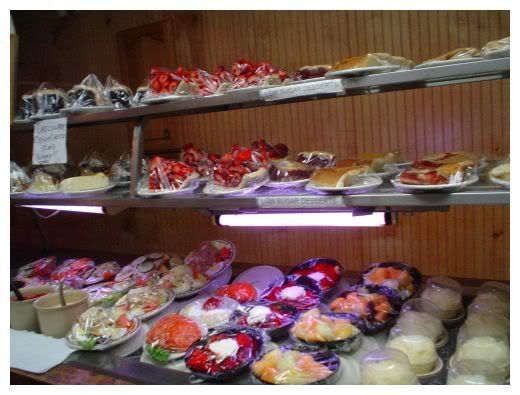 Slightly overwhelmed, we shadowed a friendly regular and were lead to this dazzling display of foodstuffs:
Rizzo went with the home style chicken pot pie and mashed potatoes: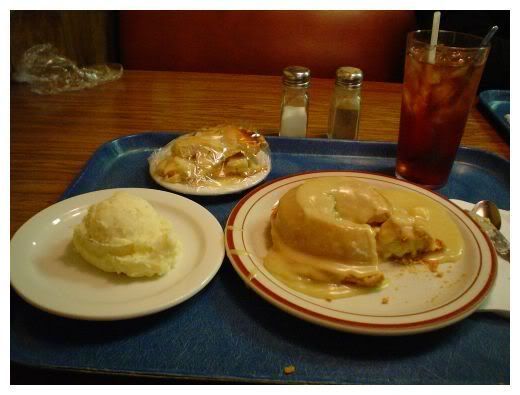 It didn't last long:
After a little consternation, I settled on the meatloaf and mashed potatoes with gravy:
It didn't last any longer:
After all that mom and pop rib sticking goodness, we polished off a perfect slice of apple pie:
Alright folks, in full disclosure the "7 inch" part of this endeavor, is just a bunch of records I got around the time I went down to WV. No duff here, I'm only serving up the good stuff.
Wild Billy Childish & The Musicians of the British Empire
(the '77 punk round up b-side is the real winner here, if you haven't checked in with Billy in awhile, check this):
Volt
(great EP all around, but really "Man on The Ground" is thee total sex bomb track):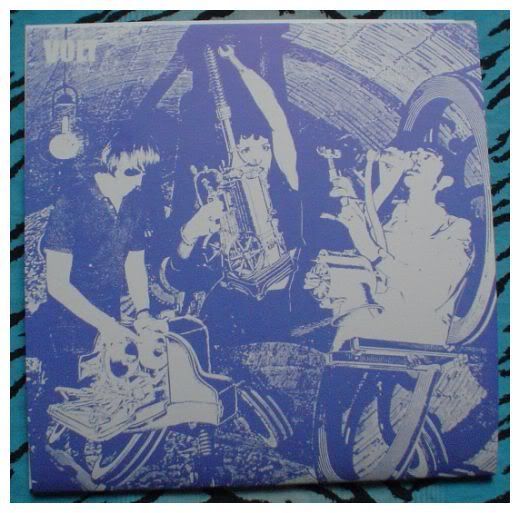 Annihilation Time
(uhh "classic" face melting or Bl'asting? AT, my inner art douche has to point out that it's got the the cover art of the year):
Black Rose Band
("Hot Box"):
Rot Shit
(Yeah, yeah, cronyism, cronyism but whatever, it's awesome...it only gets better when Vinnie plays it at parties) :
Posted By
HONE
Labels: annihilation time, billy childish, black rose band, donuts, robots, rot shit, toys, volt, west virginia, young's